Outside, surrounded by Cooperstown's beautiful rolling hills, we offer 17 acres of well-maintained fields, an exciting outdoor high ropes challenge course with two zip-lines, soccer and multi-purpose fields, two softball fields, four court tennis center, and other multi-purpose fields.
Note: Coaching, instruction, training, lessons, and other organized activities must be directed by Clark Sports Center staff unless approved by the appropriate Department Head, Associate Directors, or Director. Permission and check-in is required to use the playing fields adjacent to the Sports Center. Non-members must pay any appropriate guest fees.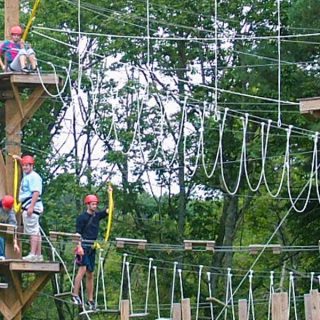 Outdoor High Ropes Course
The Outdoor Ropes Course is located at the southwest part of the grounds, and features 19 elements and two levels 25′ and 38′ from the ground, and a zip line. This one of a kind structure is suitable for participants of all ability levels over the age of 12.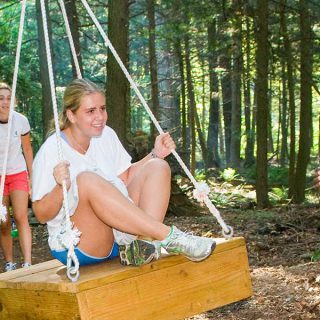 Outdoor Low Ropes Course
The Outdoor Low Ropes Challenge Course elements are located in the wooded area to the east of the Sports Center main building. The course features team building exercises and group problem-solving challenges that are fit for all ages and ability levels. The Low Ropes Course is only accessible by appointment.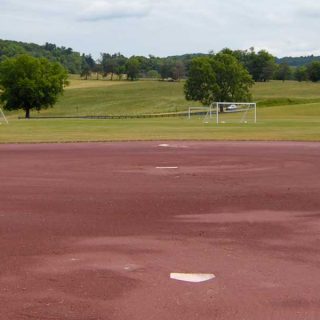 Outdoor Softball Fields
Two softball fields are available at the Sports Center. Check-in is required before use. Co-ed softball leagues take place during the summer months.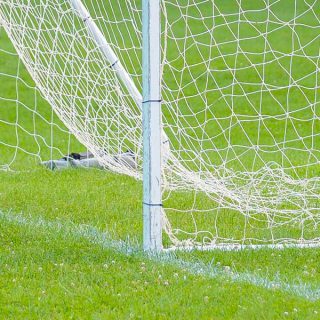 Outdoor Soccer Fields
We offer many soccer and multi-purpose fields for play and practice. Check-in is required before use. A co-ed soccer league and high school league runs during the summer. All fields are scheduled and used by Cooperstown Youth Soccer, Little League, Cooperstown Central School and other organizations.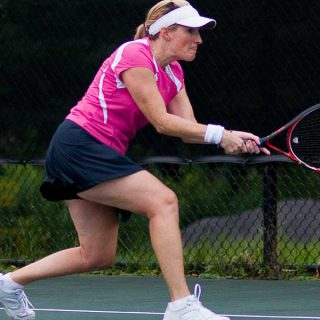 Outdoor Tennis Center
Four hard tennis courts are available at the Tennis Center located at the northwest section of the grounds. Private and group lessons, youth programs, and adult leagues are available March through November.
Outdoor Hiking Trail
The Outdoor Hiking Trail is located on the Southwest portion of the grounds. The trail is a loop that covers 0.64 miles through the woods, which starts and ends near our Maintenance Building.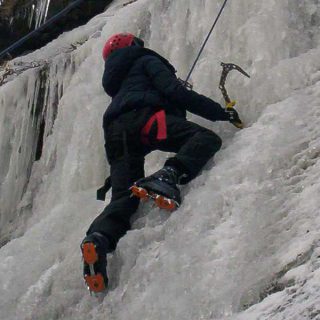 Offsite Adventure Outings
Offsite Adventure Outings are lead by an American Mountain Guide Association Certified Instructors and Licensed Guides, and travel to surrounding New York areas such as Moss Island in Little Falls, the Catskills, and more.